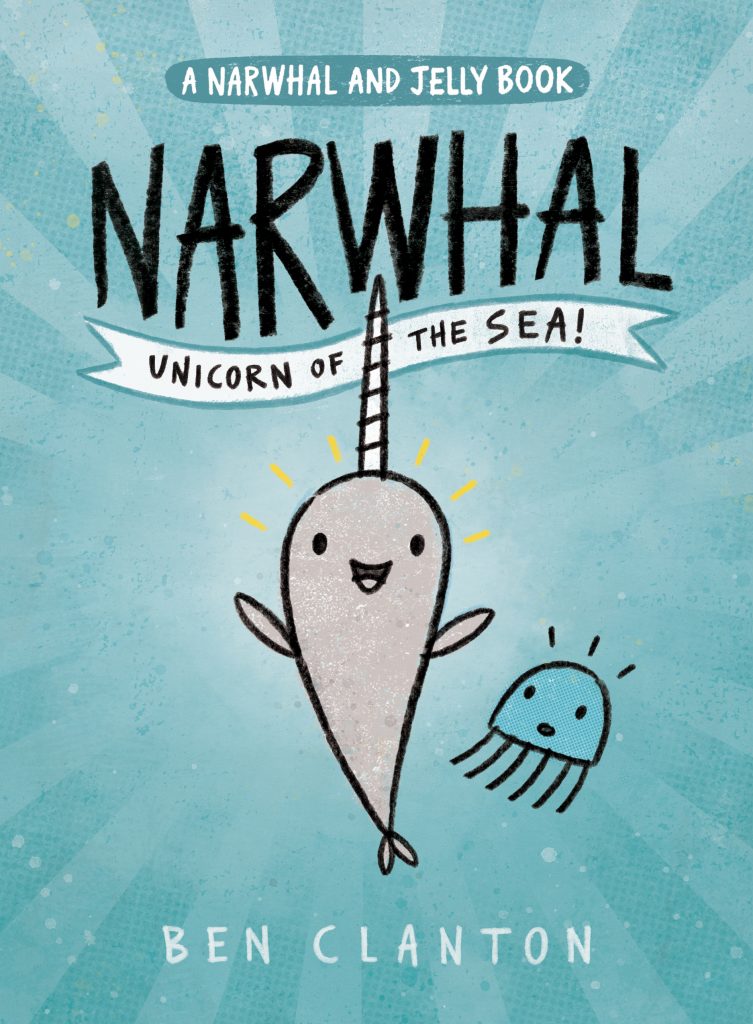 ABOUT THE BOOK . . .
Narwhal is a happy-go-lucky narwhal. Jelly is a no-nonsense jellyfish.
The two might not have a lot in common, but they do they love waffles, parties and adventures. Join Narwhal and Jelly as they discover the whole wide ocean together.
A wonderfully silly early graphic novel series featuring three stories. In the first, Jelly learns that Narwhal is a really good friend. Then Narwhal and Jelly form their own pod of awesomeness with their ocean friends. And finally, Narwhal and Jelly read the best book ever — even though it doesn't have any words…or pictures!
Ben Clanton showcases the joys of friendship, the benefits of working together and the power of imagination in the delightful Narwhal: Unicorn of the Sea.
GET THE BOOK . . .
indiebound   ///   barnes & noble   ///   amazon
SAMPLE SPREADS . . .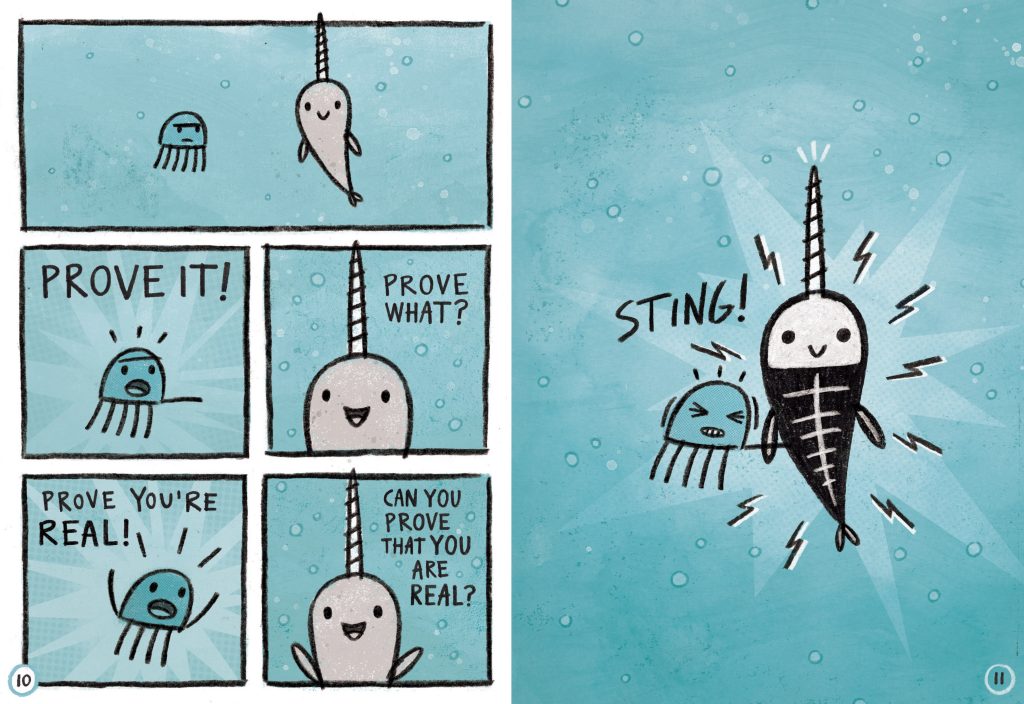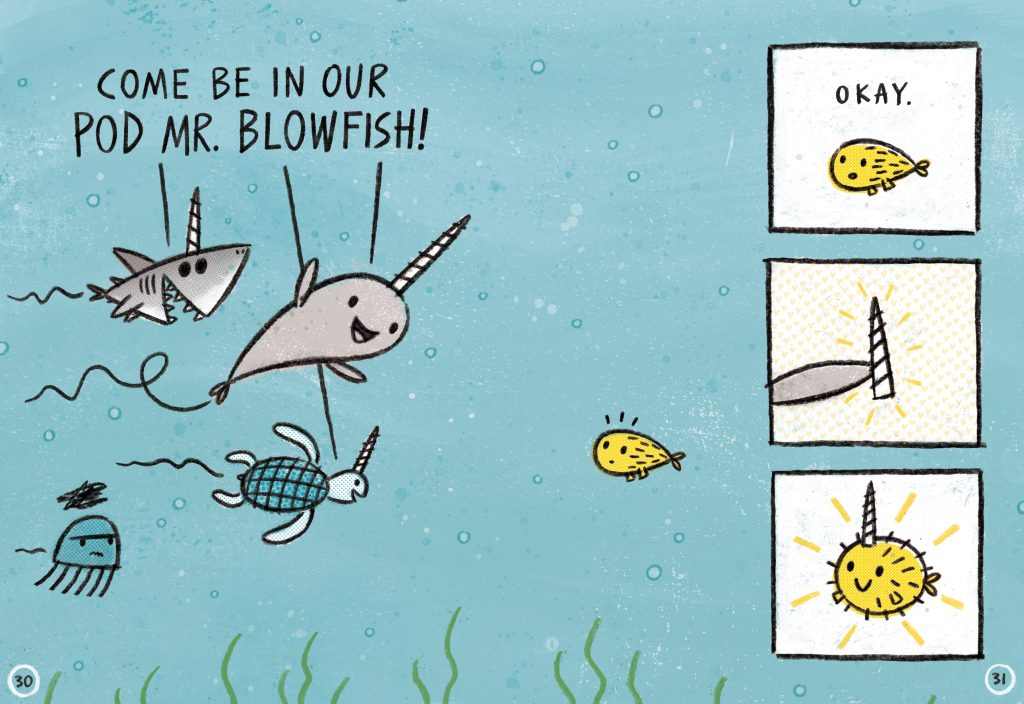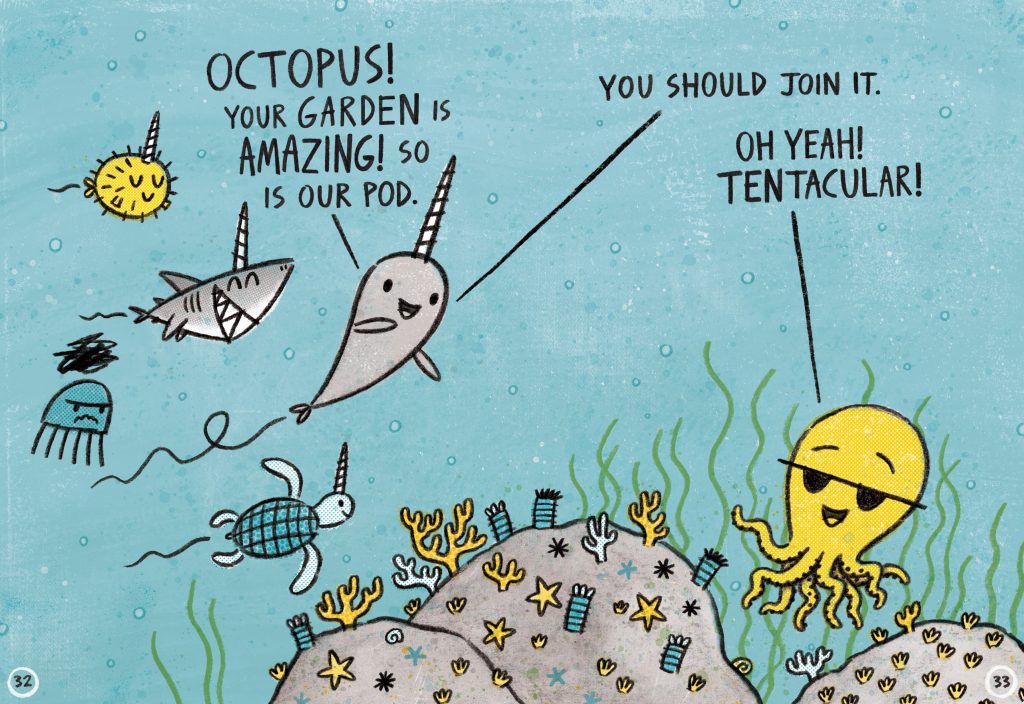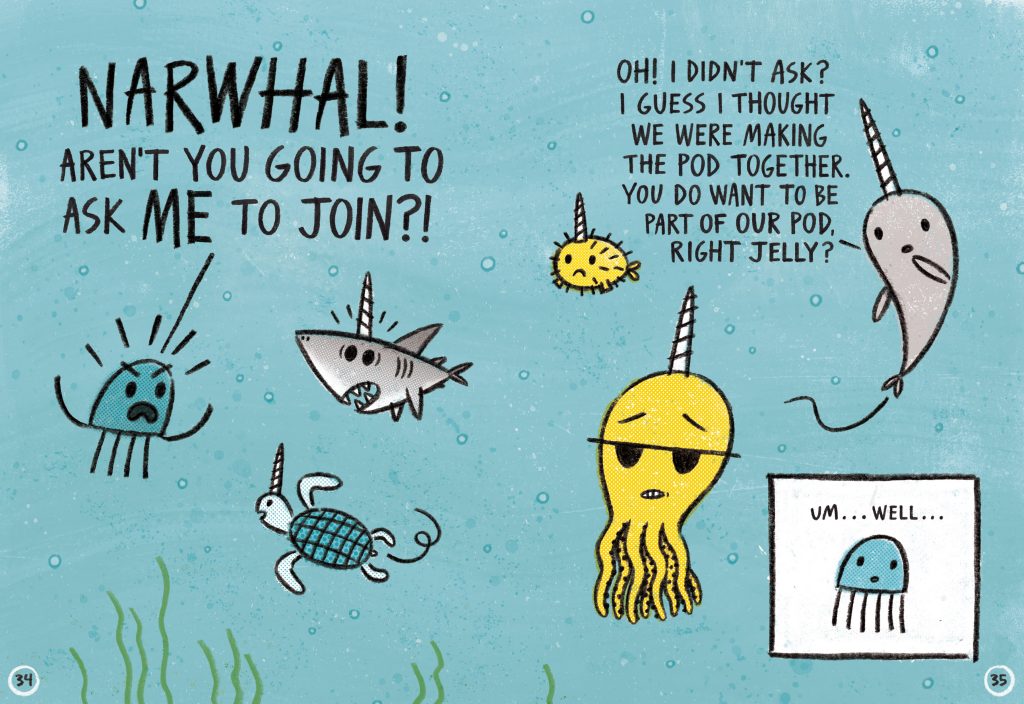 And now in stores . . . BOOK 2!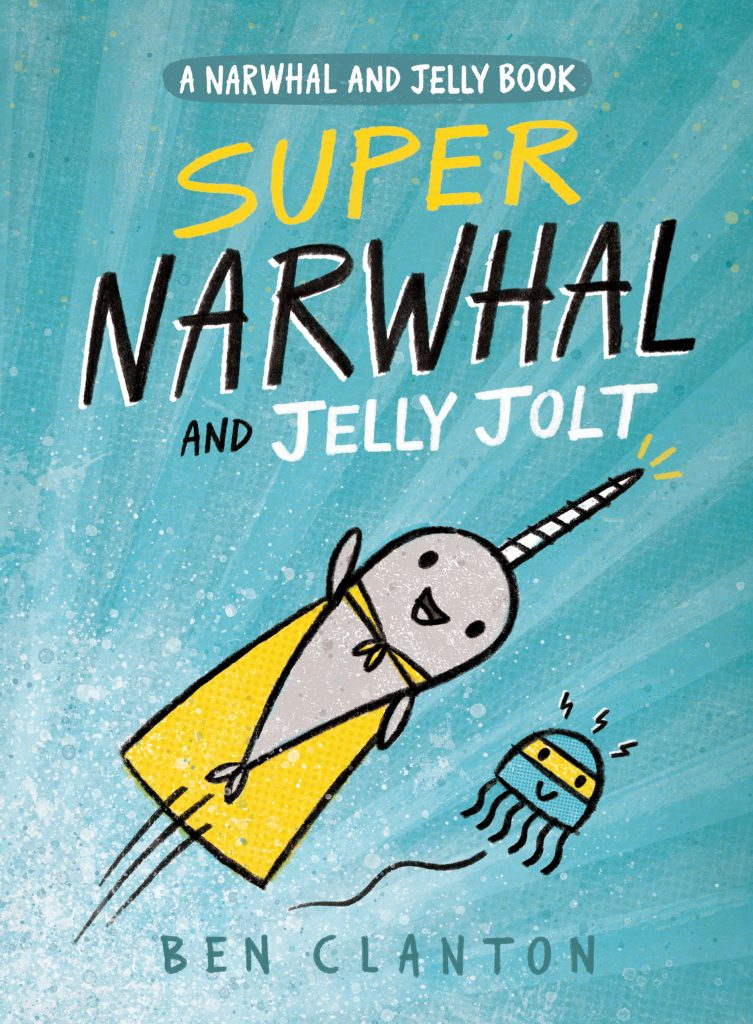 ABOUT THE BOOK . . .
Narwhal and Jelly are back in action for a SUPER adventure! Join Super Narwhal and sidekick Jelly Jolt as they take on three SUPER new stories in this early graphic novel series.
Happy-go-lucky Narwhal and no-nonsense Jelly find their inner superheroes in three new under-the-sea adventures. In the first story, Narwhal reveals his superhero alter-ego and enlists Jelly to help him figure out what his superpower is. Next, Narwhal uses his superpower to help a friend find his way back home. In the third story, Jelly is feeling blue and Narwhal comes to the rescue. Ben Clanton showcases the joys of friendship and the power of believing in yourself and others through this irresistible duo.
GET THE BOOK . . .
indiebound   ///   barnes & noble   ///   amazon